Try4ababy.com are proud pioneers of the most cost effective methods available to help you become pregnant. We have achieved a 99% success rate for women who never thought that it would be possible to become a mum.
Nothing is what it seems…
When I first introduced the methods for trial, I found that all of my clients who could not become pregnant had one particular persistent pattern of thought in common.
At first I believed that this repetitive pattern was a coincidence, but I soon realised that it was far too much of a coincidence to be ignored.  I then went on to explain what my patients needed to apply mentally to remove this pattern, and that was when the incredible results started to happen.
It did not appear to be a crucial factor as to what reasons were apparent as to why the women could not become pregnant, what was significant was the importance of removing this repetitive pattern of thought and applying the unique methods to put into motion the process for becoming pregnant.
Now without getting too technical I will briefly explain what actually happens when you remove this pattern.
Your body vibrates at a certain frequency at all times which matches your thinking. Your vibration has a profound effect on every single cell in your body. When everything appears to be good in your life your body frequency is high and your health will be at a peak. When you feel that your life is not as it should be, your body frequency lowers which alters your vibration and ultimately you experience a body out of balance.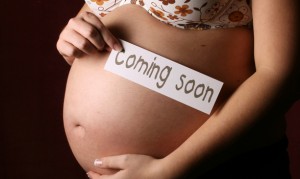 When you first find out that you cannot become pregnant you react to what you have been told in a multiple of ways all depending on your character and lifestyle.  As time moves on and you find you are still struggling to become pregnant, your body frequency starts to become lower making it even more difficult to become pregnant. You may then begin talks with your doctor or look for different methods on how to achieve pregnancy, but by now, becoming a mum seems to be getting further and further away from you. The repetitive pattern of thought is slowly gaining strength and lowering your vibration without you even realising that it is blocking your pregnancy process.
Our methods will gently show you how to remove this thought pattern to raise your body frequency levels which will ultimately alter the chemical balance in your body.
The methods can be practiced at anytime and involve no medication with no side effects. These methods have proved to be 99% successful.
Purchase the methods now for £25.00
Full pregnancy support package. POA
Instant access download to our unique pregnancy methods. Full support via email and telephone support to guide you through the methods from the comfort of your own home. Also a one to one personal meeting with a trained therapist.